Are you interested in making a living as an online fashion store owner?
If you ask me, I'd say this question is too simple to tackle. But in reality, it more likely to be one difficult one to activate in a hurry, without action. Or, why would I even ask you if you are interested in the first place?
I deceive you not! I come with reasons. So stick to this page as we proceed.
If you are interested, you are definitely not alone. All around the world, there are quite a good number of interested people, all aspiring to run their own fashion store. Some believe it is a dream that might be too hard to venture into reality, as it appears too difficult.
One question you would likely ask, why am I particular about a fashion store, and not any other niche entirely?
There is quite a lot of successful fashion store running all around the world and you would wonder where yours might find itself in the midst of stiff competition. It is much more realistic to believe that fashion is an integral advantage to our present era.
And, yes, it may be a little bit difficult for you to get to a successful fashion store up and running, but it is more than possible to do. I give you the assurance that there are quite a good number of testimonies around, especially coming from the various platforms like Shopify, Woodropship, most especially Alidropship.
Available Option: My Suggestion for a Fashion Store
Do you have a unique selling point?
While others call this Unique Selling Proposition, I would say "unique selling point"!
That is simple, right?
Yea, it is, obviously.
The same reason why the giant company, iOS' selling point is maximum security, so must your product choice have a selling point too. For example, '…apparel for the plus-sized women', kids clothing, or whatever-related to your interest.
This helps you to answer the question of why people must buy from you and not from someone else.
What separates your products and why am I your target? Is this product uniquely set aside for me base on my interest? I am slim, are you saying that your store is only for my size type?
What is your choice of location – Offline or Online or Both?
The good thing about running an online fashion store is that you have a number of different options. One of your options is your choice of location. This most of the time turns out as number one point of consideration, besides financing, before it is set up.
There are many individuals who choose to run a physical business from a storefront location. There are others who choose to run an online fashion store, while others choose to do both (location base and online base).
If you are able to get a business location, it may be profitable for you to have a storefront location.
However, it is important to state that many individuals have resorted to setting up an online fashion store. You may want to take that into consideration as well.
To make matters much easier, setting up a dropshipping business is a huge saving grace for many today.
Type of Fashion product you would want to sell
This aspect is not far from picking a profitable niche. In actual sense, fashion is a broad niche. It requires being narrowed down if you really do not want to get confused out of the marketplace. Another choice that you have, when running your own fashion store, is the type of products that you would like to sell.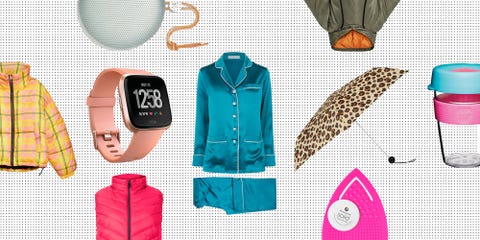 Also for you: 3 Questions to Ask When Selecting a Profitable Niche
There are a large number of fashion stores in the United States and around the world. These all focus on particular fashions, like lingerie or work clothing, but the decision is yours to make. You may also want to decide to sell only clothes for women, for men's clothing, teen clothing, or clothing for children. Of course, you can also decide to make your fashion store universal for all shoppers, should you wish to do so.
How do you intend to source the products?
Do you enjoy designing and making your own clothing or fashion accessories?
If you love to design your own clothes, you may want to think about selling your own designs. Whose clothing you would like to sell? You may want to think about selling the work of other fashion designers. This is also called Dropshipping.
To source for the type of products to sell, I recommend do product research on problem-solving products. Using a problem technique to maximize profits by finding solutions to the problems has always and would always be a deal-breaker.
As a business owner, you should be able to find a clothing designer or manufacturer for your business. They would be willing to sell their clothing and clothing accessories to you for wholesale prices, which are affordable. Example of online stores to source products from is Aliexpress, Alibaba, 1688, etc
Setting up a Fashion Store using Automated Method
The principle of buying and selling has in effect the characteristic of having products available in store. This effect is necessitated before sales promotion is taken into consideration. That's for some, by the way. To get your business automated, you would first of all need to set up a website

The cost associated in setting up a Store
Perhaps, the only downside to starting your own fashion store is the costs associated with doing so.
All businesses have startup costs, but the costs of starting your own fashion store can be quite high. If you want to run a storefront location, you need to rent or buy your own business space.
You will also need a point of sale equipment, like cash registers, as well as store fixtures and merchandise to stock your stores with.
The good news, however, is that you don't have to be rich to start your own fashion store.
If you are interested in starting your own fashion store, it is important to remember that it requires a lot of hard work and determination.
But through the help of professionals, you can have a stunning fashion store today. With that in mind, however, it is more than possible for you to run a successful and profitable fashion store.
As a reminder, be sure to research and review all local, state, and federal laws before opening your first store.
Now, that's that!
Over to you, would you want to own a fashion store for the sale of men clothing, women clothing, kids clothing, men shoes, etc?
Let me know what your thoughts are, then we take it up from there.
It is definitely much easier when you have some professionals handle it for you.
See you on the other side!